About Us
Philip Thornton, founder and director of Matrix Thornton Consulting Engineers, has been providing engineering consulting services in the Manning Valley and Mid North Coast since 1985. He established Matrix Thornton as a separate entity from Matrix Industries Pty Ltd in 2015. This move followed a period of increasing demand for engineering consultancy services which resulted in the expansion of our professional team members and capabilities.
Matrix Thornton Consulting Engineers brings the same trusted, innovative and rational approach to engineering projects that Matrix Industries Pty Ltd has provided for more than three decades.
We have a long list of successful projects with established clients such as; MidCoast Council, MidCoast Water, the Alliance Strata Group, NSW Public Works, Sorensen & Caldon Quality Home Builders, Stebercraft and packaging manufacturer Jamestrong.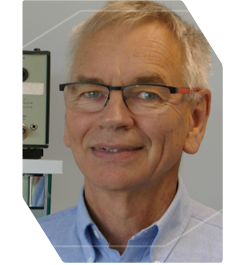 Philip Thornton – Principal
Philip Thornton, BE (UNSW) MIEAust CP Eng NER
Philip Thornton has a long-standing reputation for integrity, sound professional judgement and on-time solutions to a range of engineering projects.
Philip has been involved in diverse aspects of the building and construction industry since graduating as an engineer from the University of NSW in 1977. He is an established innovator and entrepreneur in the building products and restoration industry, having established Matrix Industries Pty Ltd with a range of patented building products in 1985.
Philip is a Chartered Professional Engineer and member of Engineers Australia and is supported by a dedicated, highly qualified team of specialty staff.
The Matrix Thornton Team
The team working alongside Philip Thornton has decades of experience.
This ensures that your project is always viewed holistically and solutions are sought from a variety of engineering disciplines.
The team consists of:
Eric Boere BE(Civ) MIEAust – Senior Structural Engineer
Erica Thornton BE(Civ) MIEAust – Structural Engineer
Gordon Chirgwin BE(Civ) ME(USYD) MIEAust – Senior Structural Engineer
Carey Molloy BE(Mech) – Project Engineer
Chris Howe BE(Mech) ME(UTS) – Mechanical Engineer
George Jenner BSc – Acoustic Consultant
Miles Thornton StudIEAust – Engineering Associate
Terry Shoobridge – Senior Design Draftsperson
Ian Kemp – Draftsperson
Geoff Russo – Draftsperson
Bree Wickenden – Draftsperson
Colin Cameron – Field Technician
Stephanie O'Toole – Administrative Assistant
Our Mission
Matrix Thornton Consulting Engineers is a multi-disciplinary engineering practice on the Mid North Coast of NSW, providing comprehensive, professional, innovative and ethical engineering services. We aim to exceed our clients' expectations while maintaining a friendly, fair and creative work environment for our employees. This is achieved by actively listening to our clients' ideas, forming trusting relationships and delivering quality, cost effective, on-time services that meet regulatory requirements.
We respect diversity, gender equality, new innovative ideas and hard work.