Remedial Projects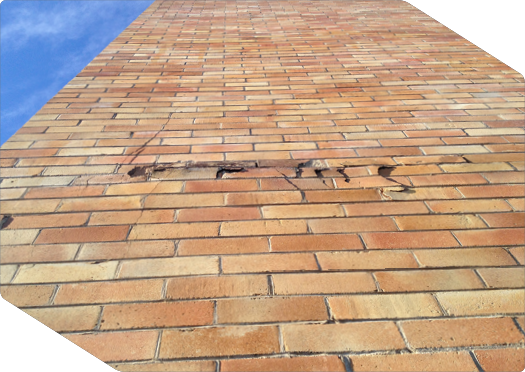 We are investigation and rectification experts
---
Buildings develop cracks resulting from numerous causes including structural defects, storm damage, tree roots and ground movement.
Matrix Thornton Consulting Engineers are experts in the investigation and rectification of these problems. We prepare a detailed engineering report and issue a Scope of Works for the builder undertaking the repair work.
Wall Damage Repair
---
The outer leaf of a very high masonry wall in a 60-year-old building had begun to buckle where the bricks had been cut in half to cover the edge of an upper level slab.
The repair included fabricating a galvanised shelf angle and re-attaching the outer leaf with Matrix remedial wall ties.